If you're hesitant about styling leather pants, you're not alone. They are versatile, edgy, and sophisticated but can be challenging to style.
In this article, we'll share 5 crucial tips on how to style leather pants and make a statement with your outfit.
Plus, you'll discover 7 fashion-forward looks to inspire your inner fashionista.
Click and skip
---
Tip 1: Choose the Right Fit
When it comes to leather, the fit is essential. You want to make sure they fit snugly but not too tight. Opt for a pair that fits nicely around your hips and thighs and tapers down at the ankle. Avoid wearing pants that are too loose, as they can look sloppy and unflattering.
Tip 2: Experiment with Textures
As with any other wardrobe piece, leather pants come in different textures, such as matte, shiny, or crocodile. Experiment with different textures to create unique and stylish looks. For example, a matte finish can give you a more casual vibe, while a shiny finish can make you look dressier.
And if we're talking about experimenting, there is a place for that we recommend to you with closed eyes: SPRWMN. Here you can find wardrobe pieces to play around with textures, designs, and colors.
They are an absolute go-to option for finding leather staples and a must for every woman to build a complete wardrobe.
Tip 3: Mix and Match with Different Fabrics
Leather pants can be worn with various fabrics, such as denim, silk, or cotton. Mixing and matching different materials can add interest and depth to your outfit. For example, pair yours with a denim jacket or a silk blouse for a chic look.
Tip 4: Play with Colors
Leather pants don't have to be black or brown. They come in various colors, such as burgundy, navy, or pink. Feel free to experiment with different colors to create bold looks that are both a statement and a step outside your safe zone.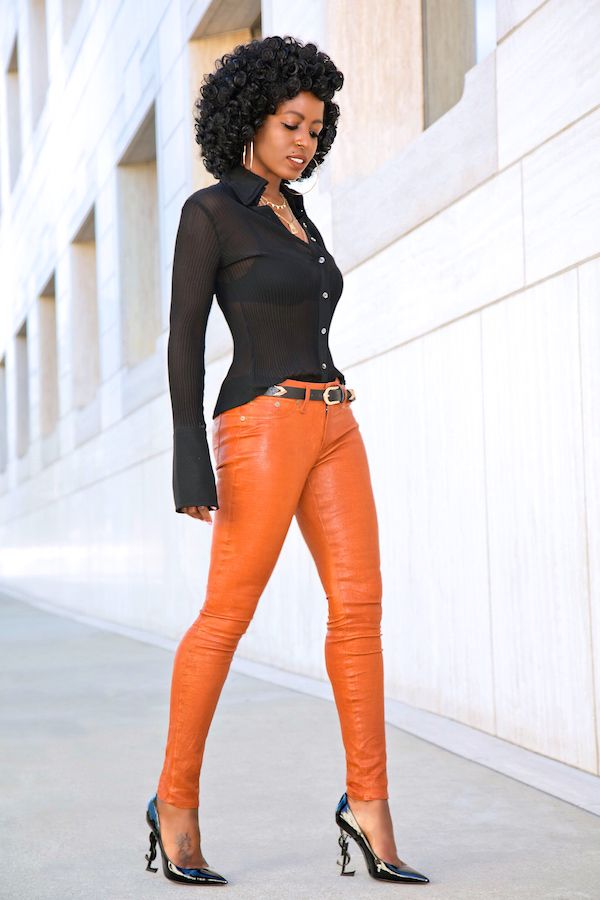 Tip 5: Accessorize with Confidence
Accessories can make or break an outfit. Play with different accessories, such as statement jewelry, scarves, or hats, to add personality and style to your outfit. Just make sure to accessorize with confidence! Give them enough of a starring role so they look intentionally put together.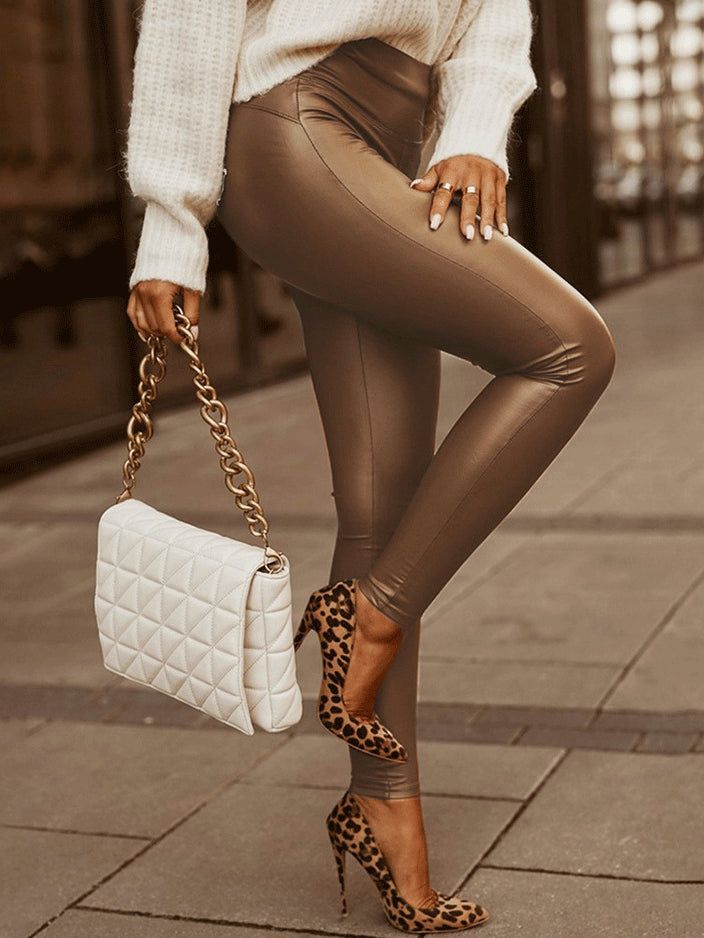 ---
You may also like: What to wear in LA: 5 tips & 5 winner looks
---
How to style leather pants: 7 winning Looks
The Casual Chic
Want an easy win? Pair your leather pants with a white t-shirt, a denim jacket, and white sneakers for a casual yet chic look. Accessorize with a statement necklace and a black fedora hat.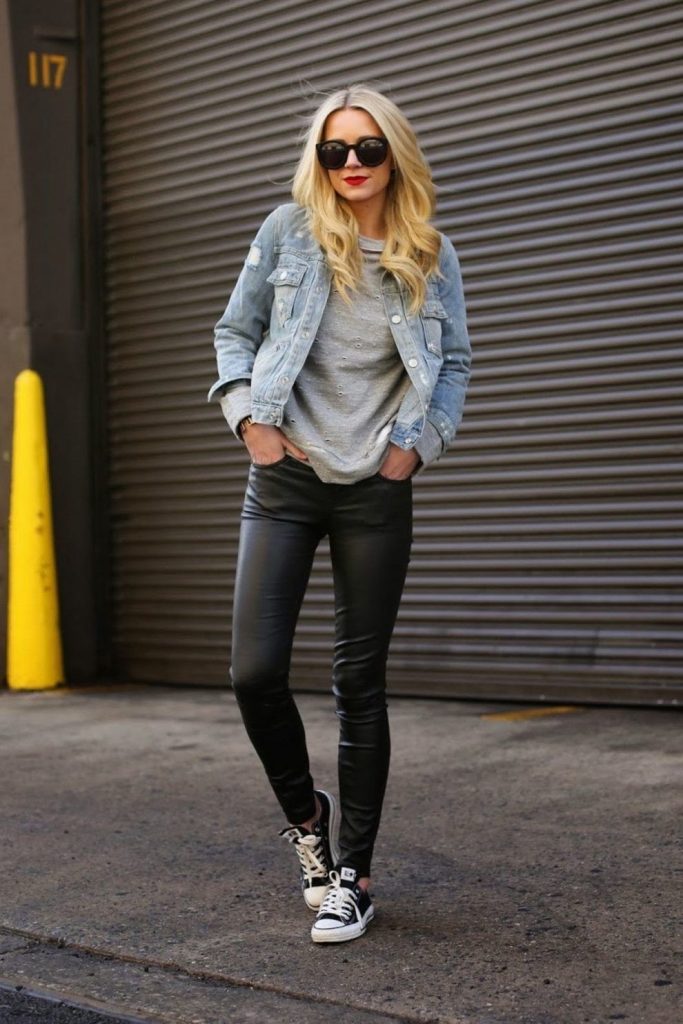 Edgy Cool
Here's a powerful way of capturing all looks. Pair your leather pants with a black crop top and jacket for an edgy, relaxed vibe. Black ankle boots and bold red lipstick will be a powerful finishing touch to this outfit.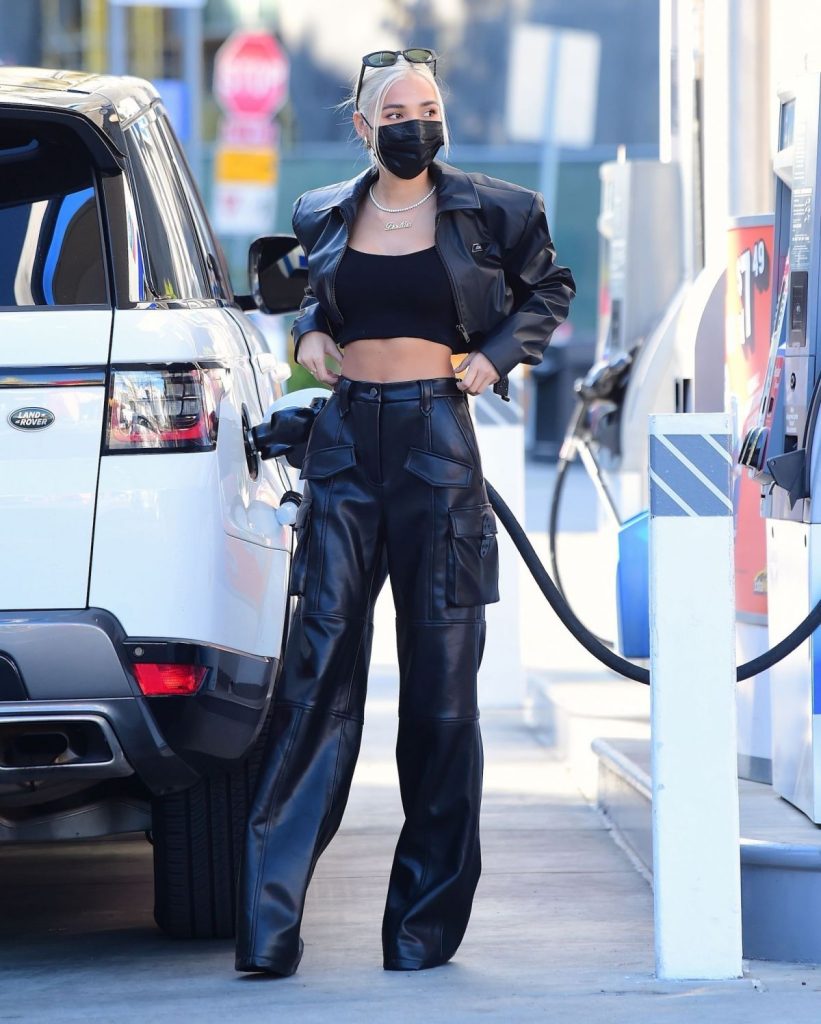 Sophisticated Glam
A truly wow factor, no doubt. To make it happen, pair your leather pants with a silk blouse, pointed-toe pumps, and a blazer for a more sophisticated and glamorous look. A necklace and a sleek clutch will complement this style.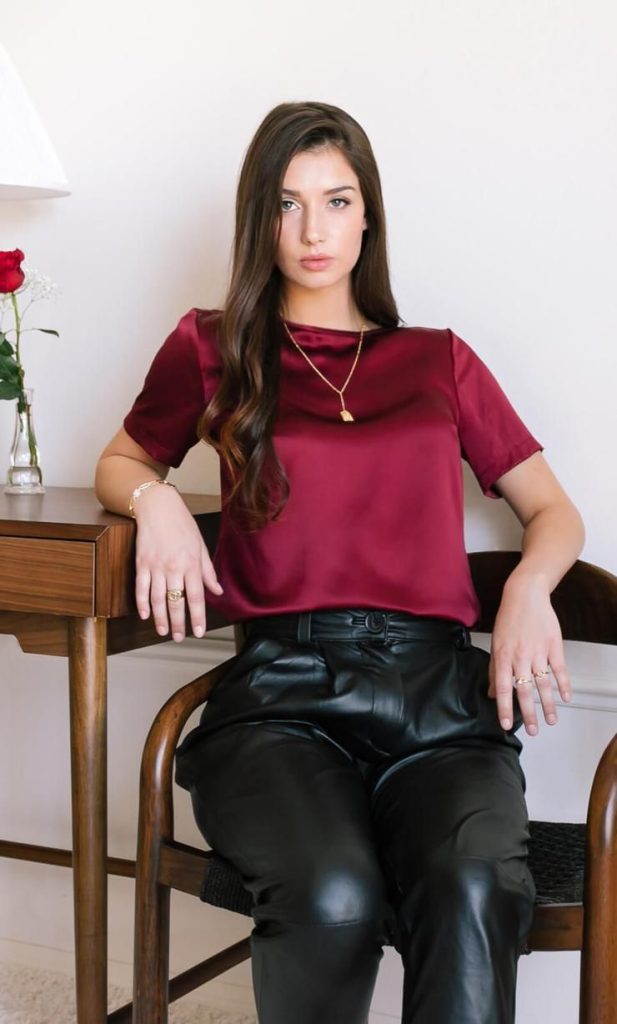 Trendy Chic
For a look that works almost everywhere, you can rock your jogger-style leather pants with a cropped sweater and high-end sneakers for this look. For accessories, oversized frame sunnies will do the trick.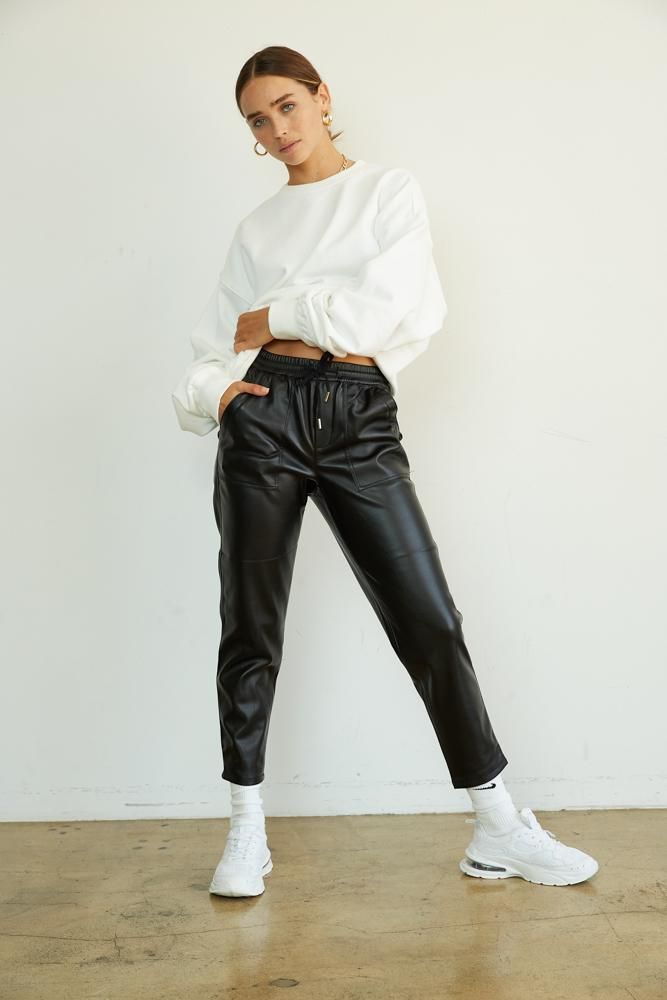 Classic Comfort
Fancy something comfy yet stylish? Pair your leather pants with a beige sweater, ankle boots, and a beige trench coat for a classic and comfortable look. Accessorize with a colorful scarf and a black crossbody bag.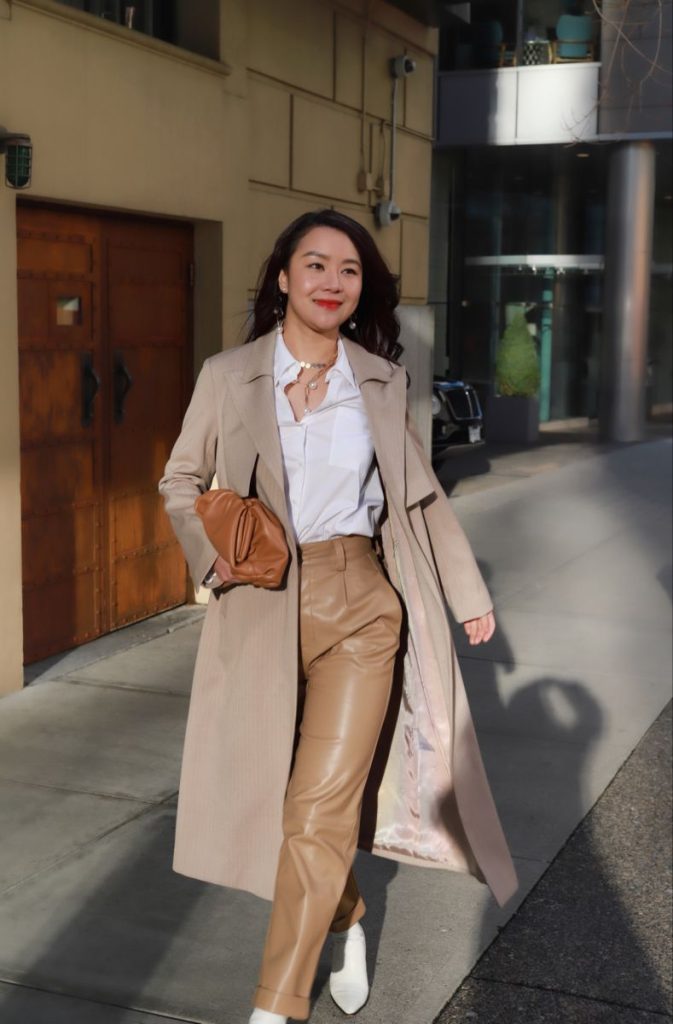 Bold Colors
Leather pants are a statement, so bold colors are an excellent way of showing off your favorite bright green leather pants. Pair those with contrasting sweaters and white sneakers. A green handbag would be a perfect accessory here.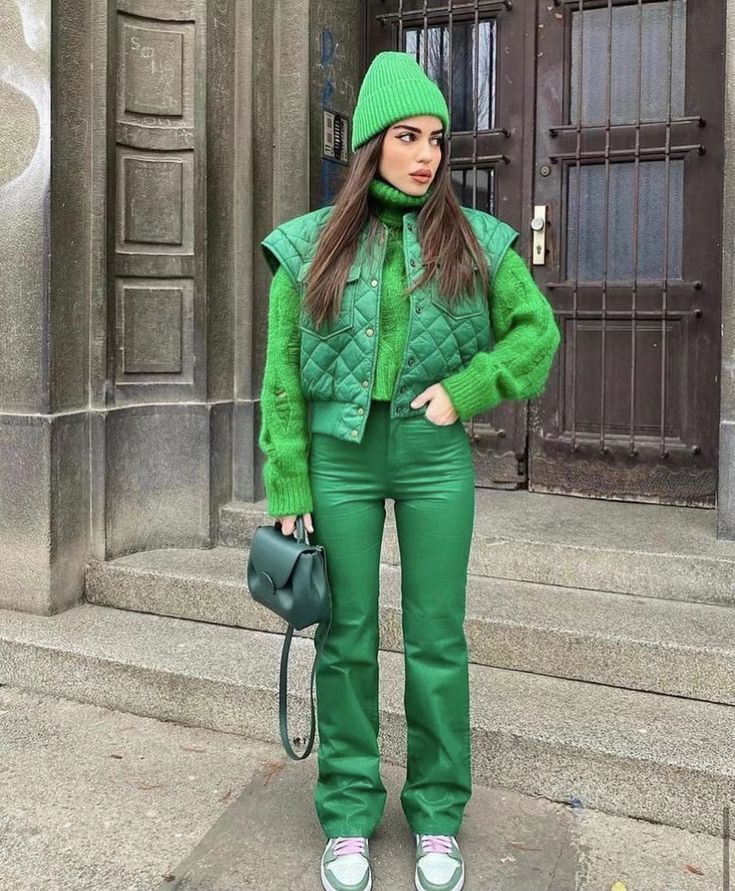 Chin up, and off you go!
Rocking this 90's staple is about confidence. When putting together your outfit, whatever it might be, ensure your leather pants are snug. Not too tight, not too loose. That'd be the best way to let this piece flatter your silhouette.