A perfume, cologne, or any type of fragrance is an extension of one's personality. No wonder men choose a cologne not only based on how it appeals to their sensory preferences but also on how others will react to it.
With that said, what is the best cologne for men?
Although a high price does not always mean high quality, in the world of perfume, a higher price tag normally means a higher percentage of essential oils in the bottle. And that's key for a long-lasting, deep, and captivating scent.
In this article, we'll share our top choices of high-end men's cologne that we think are totally worth the price. Both for their sensory profile and how persistent they are through a day-to.night shift.
Check the best cologne for men with a click
Read on then – These are the 10 best premium men's cologne:
1 – Battaglia's Nobile
We kick off this list with a favorite amongst the most discerning men.
Crafted in 2007 by Battaglia Beverly Hills, Nobile is crisp with traces of wood and leather. This fragrance is a true masterpiece, boasting a deep and rich scent that expertly brings together pepper, vetiver, lemon, and white musk notes.
Enigmatic and unique – its aroma will draw you in and leave you wanting more.
The heart notes in Nobile feature pimento and sesame and, inside the premium tier of fragrances for men, Nobile is one of the most accessible:
---
2 – Bleu de Chanel
A classic for a reason… Bleu the Chanel is for men who crave an intense and refined fragrance.
In this bottle, you'll find an electrifying freshness that gradually fades to warm cedar and notes of New Caledonian sandalwood for a strong masculine signature.
Its woody accord and insistent mark make it a great option for men looking for a scent to wear on special occasions.
The price point of this cologne depends on the bottle size you choose.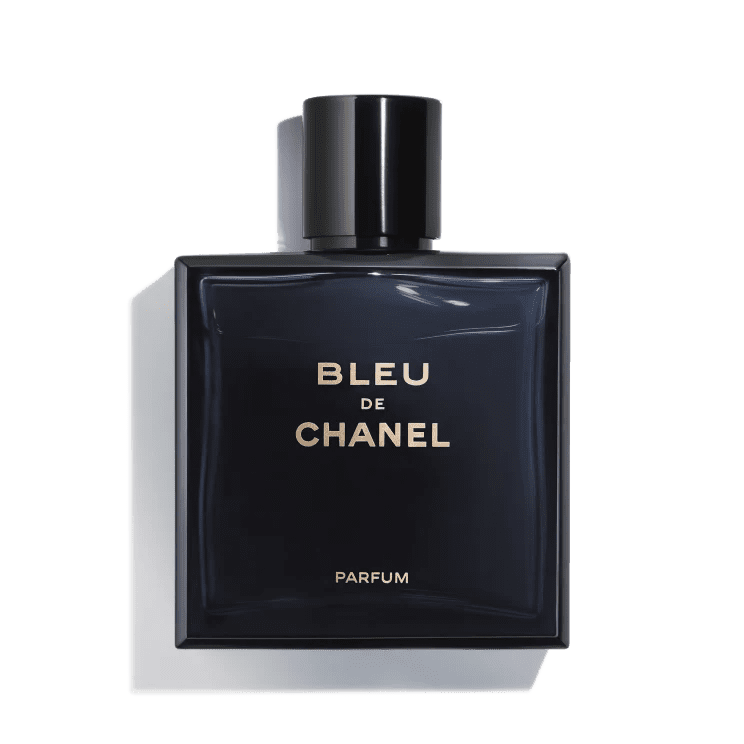 ---
3 – Gucci's The Alchemist's Garden The Last Day of Summer Eau de Parfum
What you can experience from this essence could only be described as an early Autumn of abundant cedarwoods and cypress forests.
With every step you take, a symphony of Nutmeg, Patchouli, and Vetiver notes will engulf your senses, leaving an earthy and woody aroma lingering in the air.
Gucci makes this perfume in Spain and, as the brand has us used to, its price point isn't exactly low. Only you can decide if it's worth it.
---
4 – Italian summer in a bottle: Battaglia's Essenza Per Uomo
Number four on this list is the other men's fragrance by the Battaglia, but there's a good reason.
First, originally crafted 30+ years ago in 1984, Essenza Per Uomo is a scent loved by Battaglia's most loyal customers.
Second, it offers a completely different smell profile compared to that of Nobile's, while in the same price range.
This fragrance captures the essence of Italian summers. It embodies life's best moments – fresh, elegant, and refined.
The top notes of lemon, orange, and bergamot are bright and zesty. The heart notes are lavender and rosemary, providing a subtle floral aroma with hints of herbaceousness.
Finally, the base notes include patchouli, cedar wood, and guaiac wood, giving this fragrance depth and complexity.
This scent is perfect for those who want to experience the beauty of Italy's sun-kissed landscapes without leaving their homes. And, of course, let others experience it too.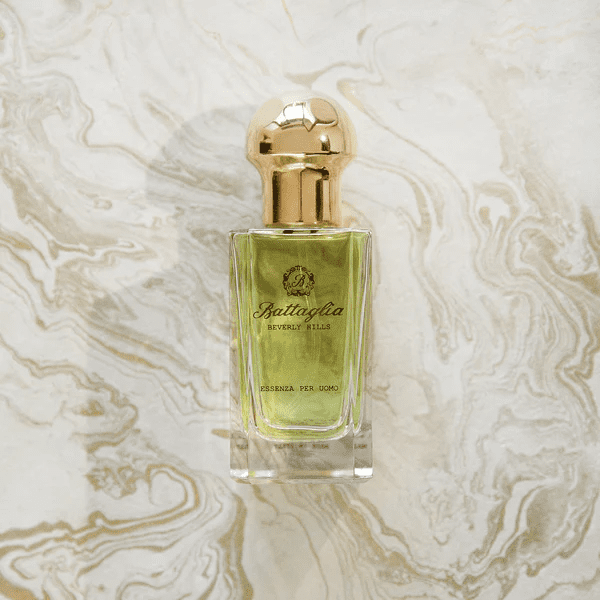 ---
5 – Maison Margiela 'REPLICA' Jazz Club
This warm fragrance will awaken your senses with contrasting notes of lemon and pink pepper. The scent is further enhanced by adding neroli oil, rum, and vanilla perfume. Enhancing this fragrance, smoky tobacco leaf makes a stamp.
Inspired by the scents wafting throughout a Brooklyn jazz club, this men's cologne by Maison Margiela captures the essence of opened cigar boxes, old leather bar stools, and fine-aged liquor.
REPLICA is a great option with a robust smell profile and one of the lowest price points on this list.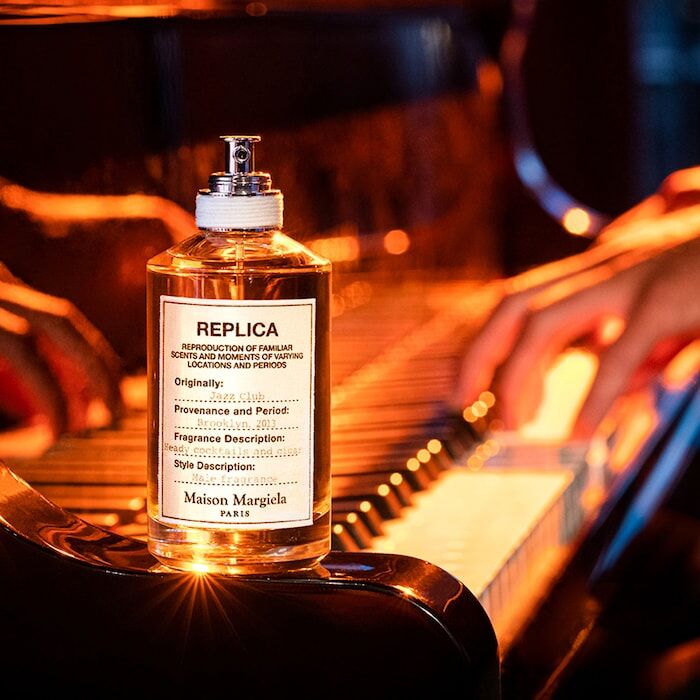 ---
6 – Le Labo Another 13
Le Labo Another 13 is a unique fragrance that features 12 ingredients, including jasmine, moss, and ambrette seeds, giving it a distinct spike and shine. However, what makes it really outstanding is its composition of ambroxan and a synthetic animal musk that makes it an irresistible dirty potion.
Depending on your bottle size, you can get Another 13 for as low as $97. However, the classic 50ml one is pricier.
---
7 – Bibliothèque by Byredo
Byredo is an interesting brand. True experts making memorable scent candles, they answered customers' requests and created the Bibliothèque men's cologne.
This fragrance is reminiscent of old books and leather-bound pages arranged on wood shelves.
This deep, mysterious scent is available at a price point that, while still premium, is more accessible than others.
---
8 – Tom Ford's Oud Wood
Tom Ford's Oud Wood is a fragrance of exotic woods and spices. Inspired by smoky, incense-filled temples and a passion for rare, precious oud wood, this pioneering composition is unlike anything you've ever experienced.
With just one spray, warmth and sensuality become present. The fragrance includes rare oud, sandalwood, rosewood, Eastern spices, and sensual amber.
It's perfect for those who love woody fragrances with a touch of spice.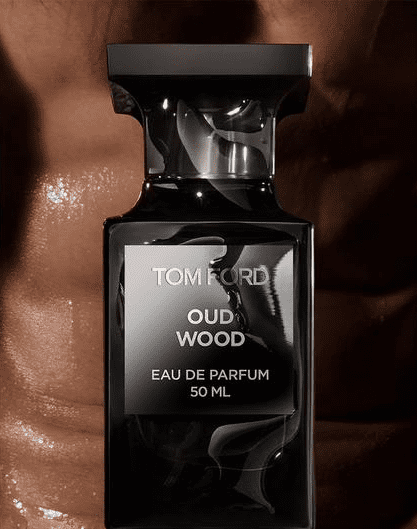 ---
9 – Aventus by Creed
Aventus by Creed is an exceptional scent inspired by the dramatic life of a historic emperor and has since become the best-selling fragrance in the brand's history.
With notes of blackcurrant, bergamot, apple, pineapple, rose, jasmine, and patchouli, Aventus is a masculine and refined fragrance.
It's perfect for those wanting to make a statement without being intolerable.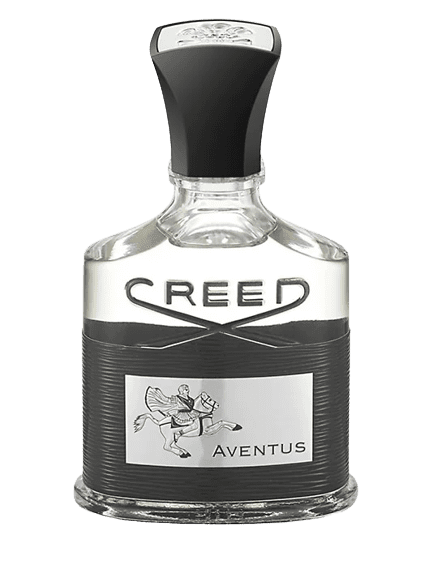 ---
10 – Géranium Pour Monsieur by Dominique Ropion
Fresh, sophisticated. That's how Dominique Ropion's Géranium Pour Monsieur feels.
The formula includes geranium from China, rhodinol, mint, aniseed, spices such as clove and cinnamon, sandalwood, and a large dose of white musk.
These ingredients work harmoniously to create an unforgettable warm fragrance, with exotic notes like incense resinoïd and styrax benzoin from Siam. These notes add comfort and sophistication to the fragrance, making it perfect for any occasion.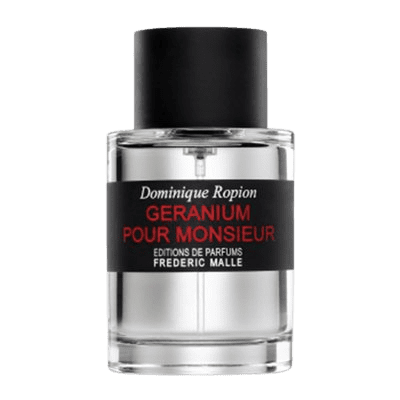 ---
FAQs
What's the difference between cologne and perfume?
The main difference between cologne and perfume is the concentration of fragrance oils in the product. Cologne typically has a lower concentration of fragrance oils, usually around 2-4%, while perfume has a higher concentration, usually around 15-20%. This means that perfume generally has a stronger and longer-lasting scent than cologne. Additionally, cologne is often considered more appropriate for daytime or casual wear, while perfume is seen as more formal or evening wear. However, these distinctions can vary depending on personal preferences and cultural norms.
How long does a fragrance last?
The longevity of a fragrance depends on several factors, including the concentration of fragrance oils in the product, individual body chemistry, and environmental factors such as temperature and humidity. Fragrances with higher concentrations of fragrance oils will last longer than those with lower concentrations. A perfume can typically last anywhere from 6 to 8 hours or more, while a cologne may last 2 to 4 hours. However, this can vary widely depending on the specific fragrance and how it interacts with an individual's skin. It's always a good idea to test a fragrance before purchasing it to know how long it lasts on your skin.
Is it better to opt for a premium cologne perfume bottle?
It depends on your personal preferences and budget. Premium cologne perfume bottles often contain higher-quality ingredients and may have a longer-lasting scent. However, they can also be more expensive than their non-premium counterparts. Ultimately, choosing a premium cologne perfume bottle is up to you and what you value in a fragrance.
How much cologne should I apply?
The amount of cologne you should apply depends on the strength of the fragrance and your personal preference. As a general rule, it's best to start with one or two sprays on pulse points such as wrists, neck, and chest.

Should I wear cologne every day or only on special occasions?
This is entirely up to personal preference. Some men prefer to wear cologne daily, while others save it for special occasions.