Struggling to fight off puffy, dark, and dry under-eye skin? You're not alone. 
There are many reasons for the appearance of these unwanted spots of damaged skin, but don't worry; we'll explore the causes and the solutions to treat and prevent them below.
Plus, as always, you'll learn about a brand that can be a perfect ally for keeping your under-eye skin fresh and stunning.
Let's get started!
Click & skip
---
Eye skincare: what causes puffy, dark, and dry under-eye skin?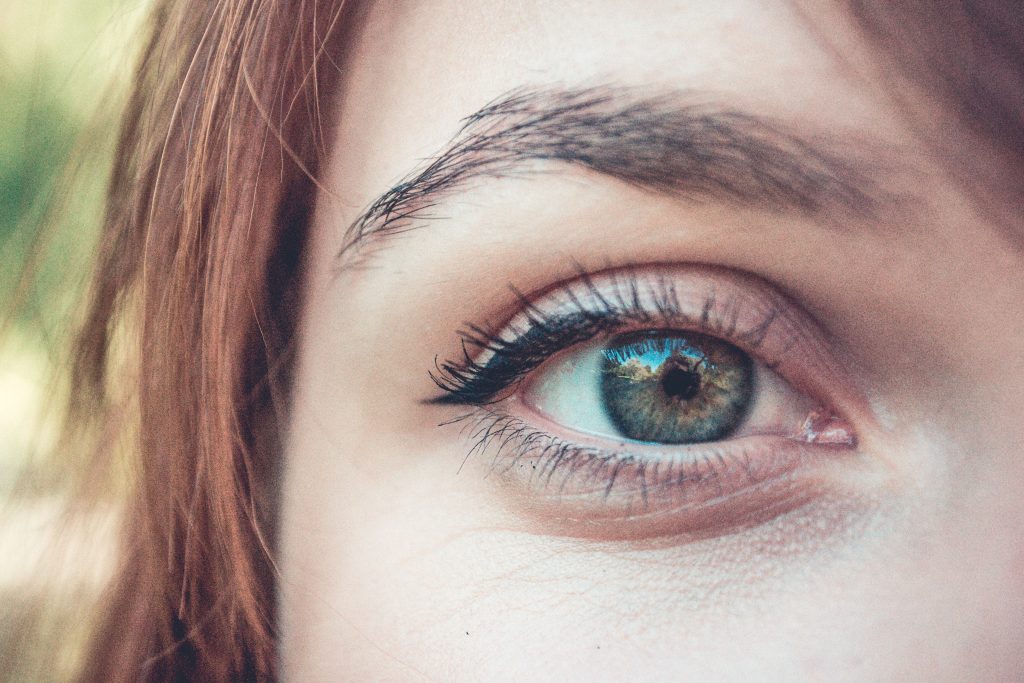 There a many reasons for puffy, dark, or dry eyelids. You see, contrary to other skin spots on the body, under-eye skin is very thin and extremely delicate. 
Environment, hormones, and even bad habits can significantly impact it. Let's take a look at some of them.
Causes of puffy under-eye skin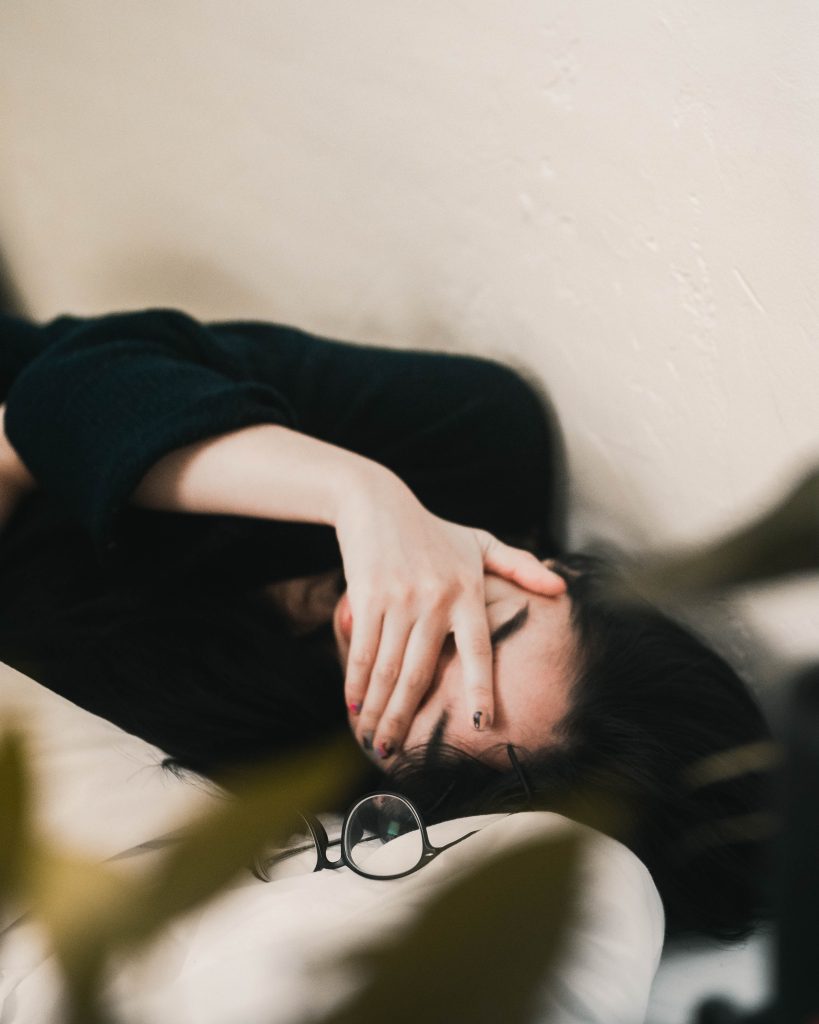 Puffy under-eye skin is usually caused by fluid buildup in the tissue around the eyes, which can be due to several factors, such as:
Lack of sleep
Allergies
Sinus problems
Aging
Hormonal changes
Genetics
Dehydration
Excessive alcohol consumption
Causes of dark under-eye skin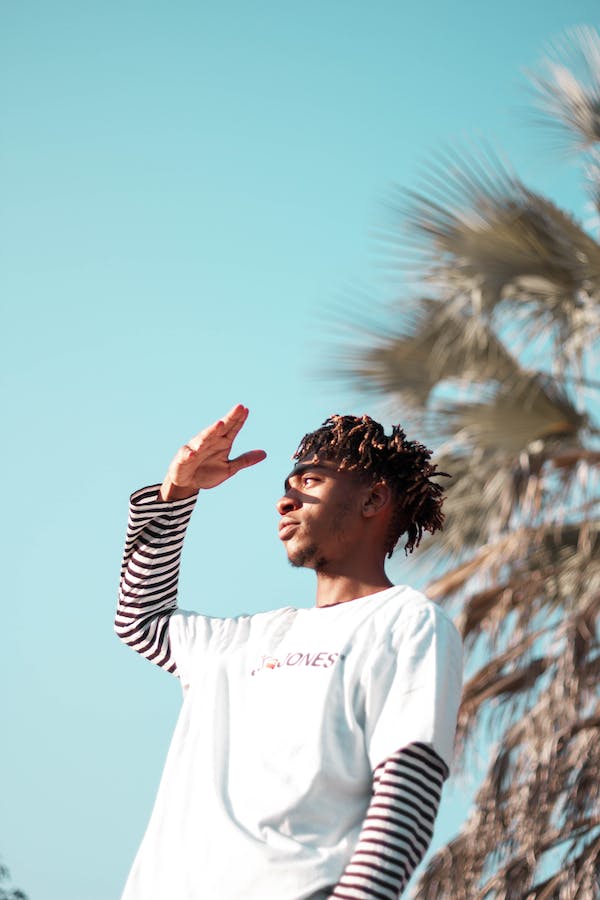 Dark under-eye eyelids are commonly caused by the following reasons:
Genetics.
Aging.
Sun exposure.
Allergies.
Medications.
Dehydration.
Iron deficiency.
Causes of Dry Eyelids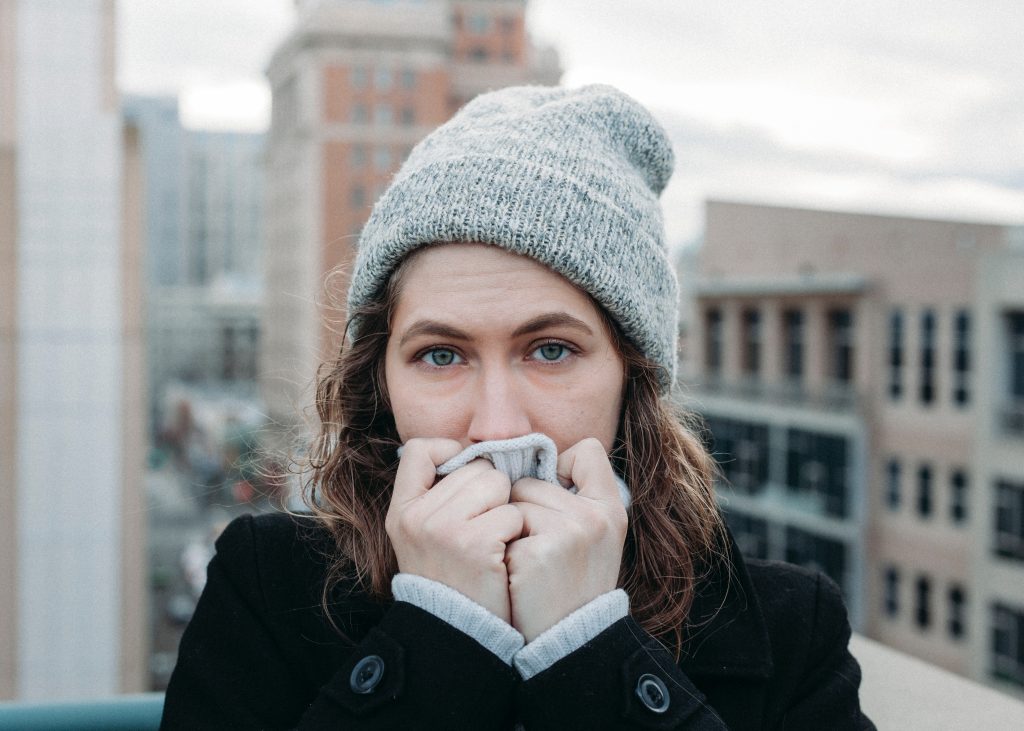 If your under-eye skin is scaly and dry, these factors could be at fault: 
Cold, dry weather.
Hot showers or baths.
Use of harsh soaps or makeup removers.
Certain medications.
Aging.
Allergies.
Medical conditions such as eczema or psoriasis.
How to Treat Under Eyelids
Now that we know the causes, let's explore some great solutions you can start implementing right now.
Solutions for Puffiness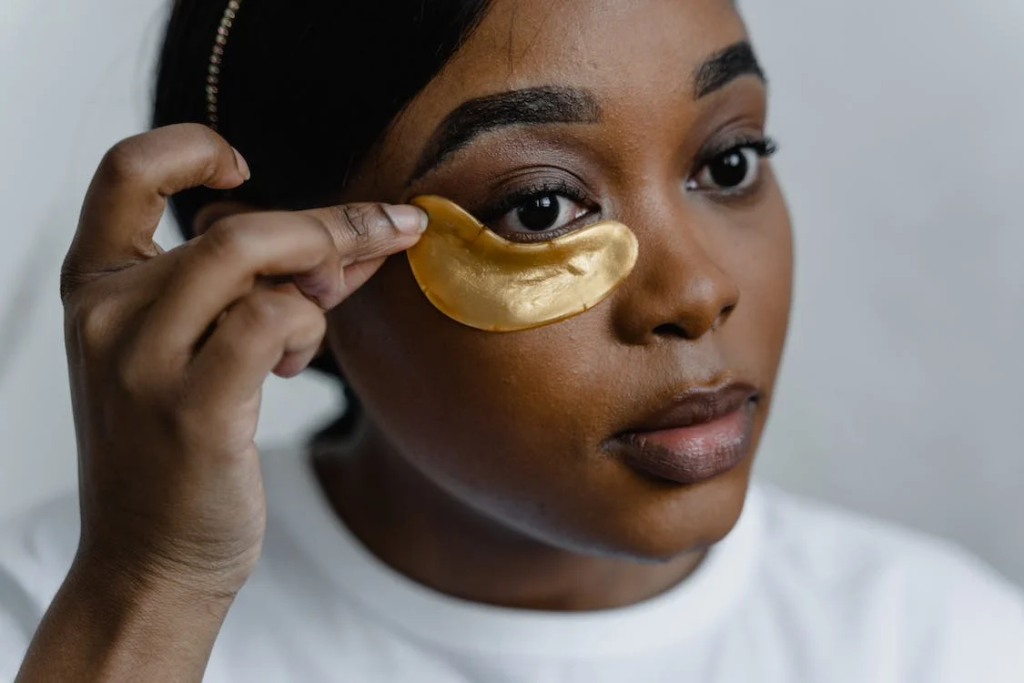 Enough sleep is key: 7-8 hours of quality sleep each night is ideal.
Apply a cold compress: Place a cool washcloth or chilled cucumber slices on your eyelids for a few minutes to reduce inflammation and puffiness.
Use caffeine-infused eye creams: Caffeine helps constrict blood vessels and reduce puffiness.
Don't eat too salty: Too much salt can cause fluid retention, leading to puffy eyes.
Remember to drink water: Plenty of water helps flush excess salt and toxins. 
Solutions for Dark Eyelids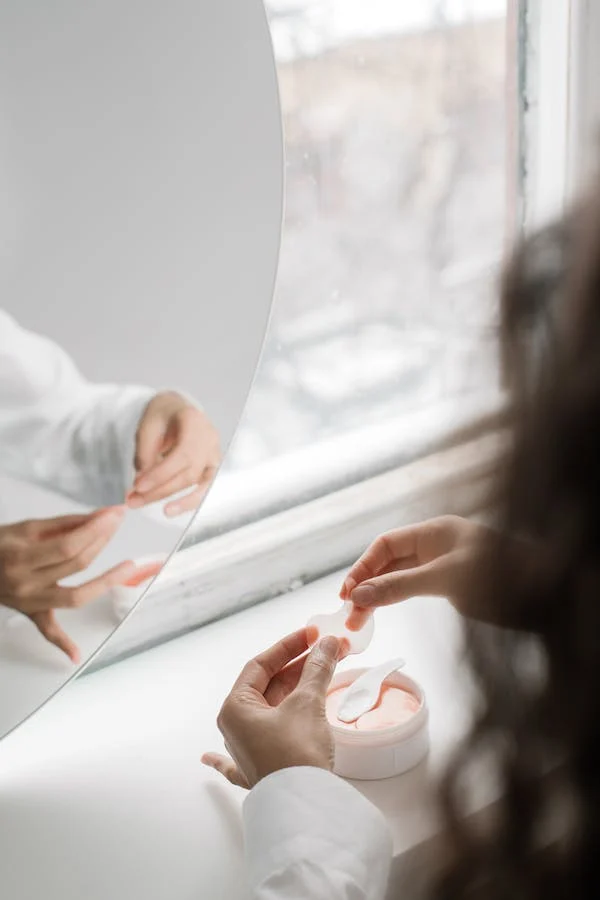 Wear sunscreen: Apply a broad-spectrum sunscreen. One with at least SPF 30 protects you from harmful UV rays.
Use vitamin C serums: Vitamin C helps brighten and even out skin tone.
Rest is so key we put it twice: Lack of sleep can exacerbate dark circles. For your skin and your overall well-being, get good rest.
Use retinol creams: Retinol helps stimulate collagen production, which reduces dark circles on your under-eye skin.
Consider laser treatments: Laser therapy can target the pigmentation causing dark circles.
Solutions for Dry Eyelids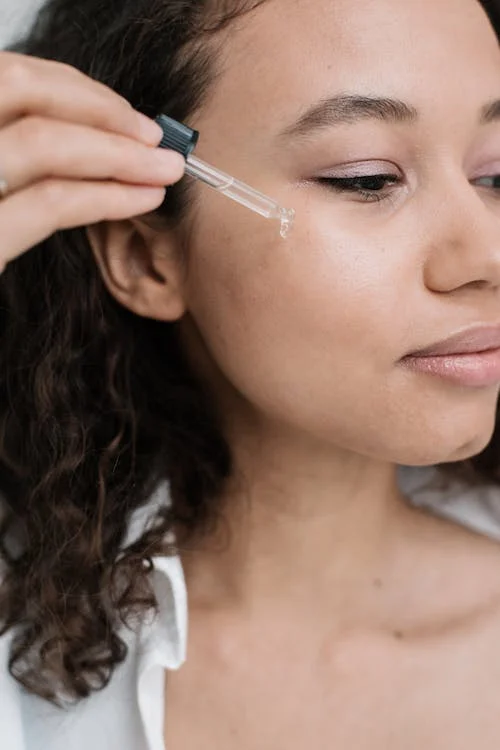 Use a gentle cleanser: Avoid harsh soaps or makeup removers that can strip your skin of natural oils.
Apply a moisturizer: Choose a fragrance-free, gentle moisturizer to hydrate your skin.
A humidifier is your ally: A dry-air environment can harm your eye health. A humidifier can help a lot. 
Avoid rubbing your eyes: Rubbing can cause further irritation and dryness.
Consult a dermatologist: If your dryness is severe, a dermatologist can recommend prescription-strength treatments such as topical corticosteroids.
Pixi: Under-eye skin health products that won't break the bank
Connecting people with brands we trust is what we're all about. To solve this problem, we thought Pixi's under-eye care line would be a great aid.
From hydrating eye patches to healing serums, they have several options to help you finally deal with puffy, dark, or dry under eyelids.
With over 20 years on the market, It's only natural that Pixi has a comprehensive product catalog that goes from all sources of makeup to skincare. 
Here are some of our favorites:
For depuffing your under-eye skin
Pixi's DetoxifEYE Serum
One of Pixi's most sought-after under-eye skincare items. Infused with caffeine to promote depuffing of the under eyelid vessels. Contains cucumber to help soothe the skin and hyaluronic acid that traps moisture.
---
According to Pixi's website, the DetoxifEYE Serum is the perfect pair for another bestseller, the DetoxifEYE Hydrogel Under-eye Patches. 
Designed to strengthen, nourish and soothe the skin. Infused with coconut, cucumber, and real gold, its enhanced blend of hyaluronic acid and caffeine is an ideal boost to the DetoxifiEYE Serum, which can be layered underneath. 
---
To reduce under-eye darkness
Pixi's BeautifEYE
These award-winning eye patches are infused with Vitamin C for a boost in collagen production, licorice for a soothing effect, and ginseng, which can slow down wrinkles. 
---
To reduce Dry under-eye skin
Pixi's Dream-yEYE
Dream-yEYE is designed to make your under-eye skin feel like you feel after a full night's sleep–replenished.
It provides instant hydration while Vitamin A and Jasmin have a nourishing effect on the under-eye skin. Pixi has also added Chamomile and Lavender to help calm the skin.
---
Small changes make a big difference
In conclusion, puffy, dark, and dry under-eye skin can be caused by several factors, including lack of sleep, allergies, aging, and dehydration. Putting your effort into building new habits that favor your skin's health will be key visible results. Of course, investing in skincare products that will accelerate even more these positive changes will surely be worth it.